This is how you learn to
make swimming a succes
from the very first meeting
with the water
15 steps for both children and adults 
(no matter the level they start at)
Do you want to learn an easy method to create a solid foundation for safety and joy in water? 
In this course you will learn about our "step-by-step" tool - it will help you understand the basic, which gives you both a great knowledge and the opportunity to create amazing activities for many hours of joy in the water - both as instructor and parent.

The instructor version will give you insight and ideas to support and teach both children and adults on their level. 

Instructors and teachers
Do you recognize this:
Your swimmers cannot get their head underwater?
The level on your team varies alot?
You have swimmers, who are not able to lie on their back in the water? 

Your activities and games works VERY well for some participants, not so good for others, and really not good for some? 

Imagine this instead:
All of your swimmers will be challenged the right amount.
You can easily see, where and what to do with every individual. 
You can plan and differentiate your teaching, so it fits the entire team.
You will accelerate your swimmers learning speed.
You will create water competence and joy of water during a short time. 
Parents
How do you introduce your child to the water? 
Surely, you want to teach your child to be safe in and around water, and at the same time give them the opportunity to experience the amazing qualities of water - and off course, they need to learn to swim, right? 
YES, and for this, you probably bring them to the water...

...but what now?

How do you avoid creating water-frightend children instead of supporting their learning? 
Way (wayyyy) to many parents choose arm bands, belts or other things, because they believe, it will create security - but unfortunatly it has the opposite affect, and at the same time it slows down the learning process for the child. 
(It is because they just don't know, because if they did, what it would do, they would choose another path - let us help you choose the right path to teach your child safety and joy of water.)
...and the right path is actually not that difficult.
Your easy way for making the first meeting with water a succes for both childrens and adults 
When buying the course, you immediately get access to the effective methode for teaching water competence.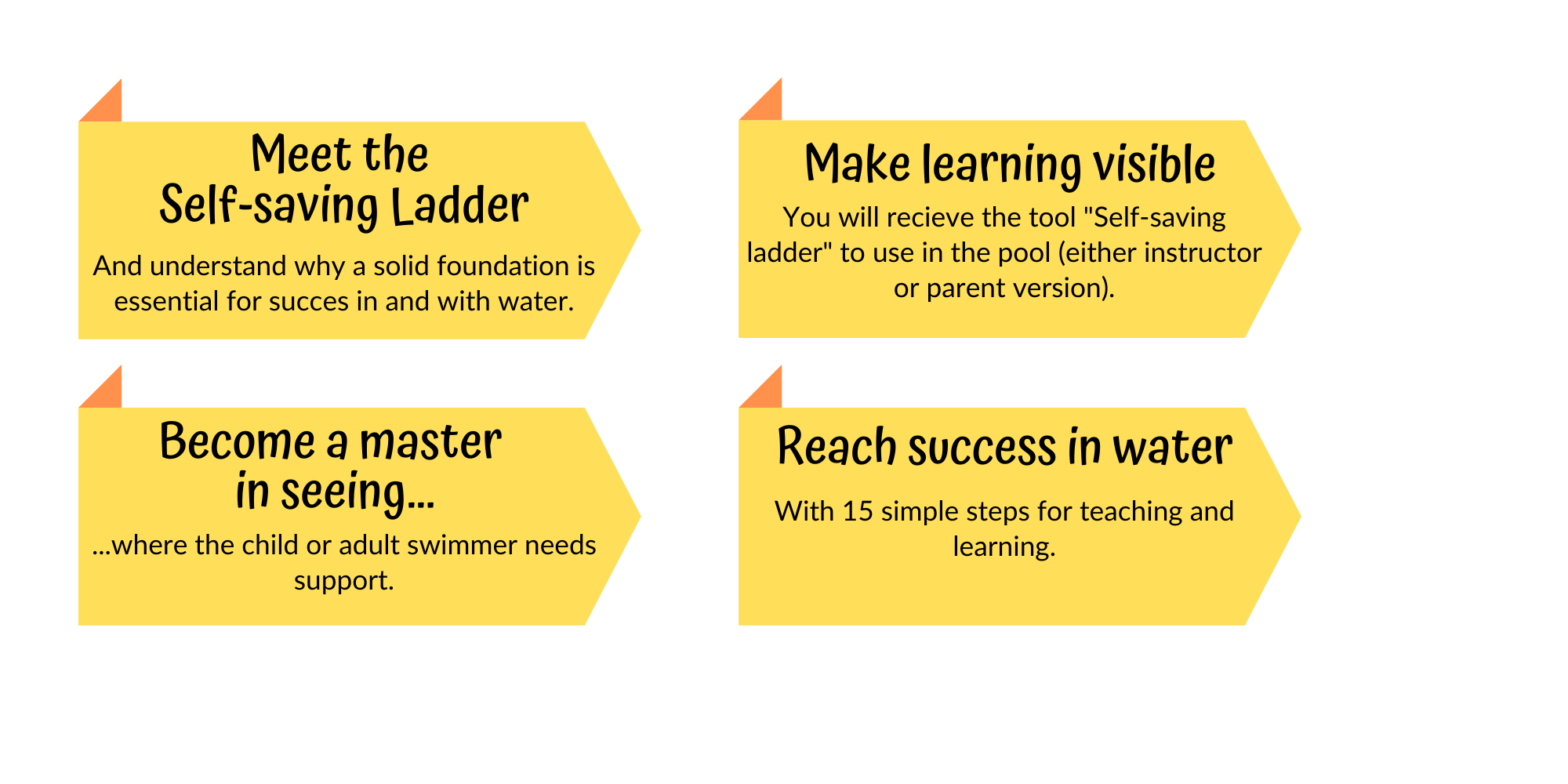 "The Ladder gives a secure and easy approach for introducing swimming...
...After getting to know "The Self-saving Ladder" in the beginning of the season, I started using it both in my job as a instructor and in school swimming in fifth grade. Both places I now incooperate the ladder when teaching. 

Both places I experience students/swimmers being insecure in the water. Some in a problematic extent. The level varies from aquafobic students/swimmers to competent swimmers. 

By easing and explaining the insecure or new swimmers the steps on the ladder, and supporting them in their own attempt in the water, they've been given a secure approach to the water and introduction to swimming. It is amazing seeing students going from being really insecure in the water easily swimming longer distances in the end of the course."  
Bent Nellemann, Instructor and teacher - Strib, Denmark.
Instructors and teachers
The course for instructors and teachers is for you who: 

- Wants to create secure swimmers through a well-tested method
- Sees the potential in differentiated teaching
- Wants to be able to explain the quality of your teaching to parents
Parents
The parent course is for you, who wants to:
...teach your child to be safe in and by the water
...support your childs' swim lessons
...create joy and security for your child in and around water

Can you check of one or more of these? Then this course is for you:
I teach beginners in swimming (children or adults)

I am going to start teaching swimming

I teach school swimming
I have children in the age of 3-8 years 

I want to be able to go to the water with my children 

I want to make my children secure in and around water

I want to support my childs swim lessons 

I want to be able to teach water competence 
 This course will teach you?
Instructors and teachers
$49
...to see where the individual needs support

...to differentiate your teaching to reach everybody
...to accelerate learning
...to bring a nice instructor version of the Self-saving ladder to the pool 
(Oh Yes, it IS water resistant)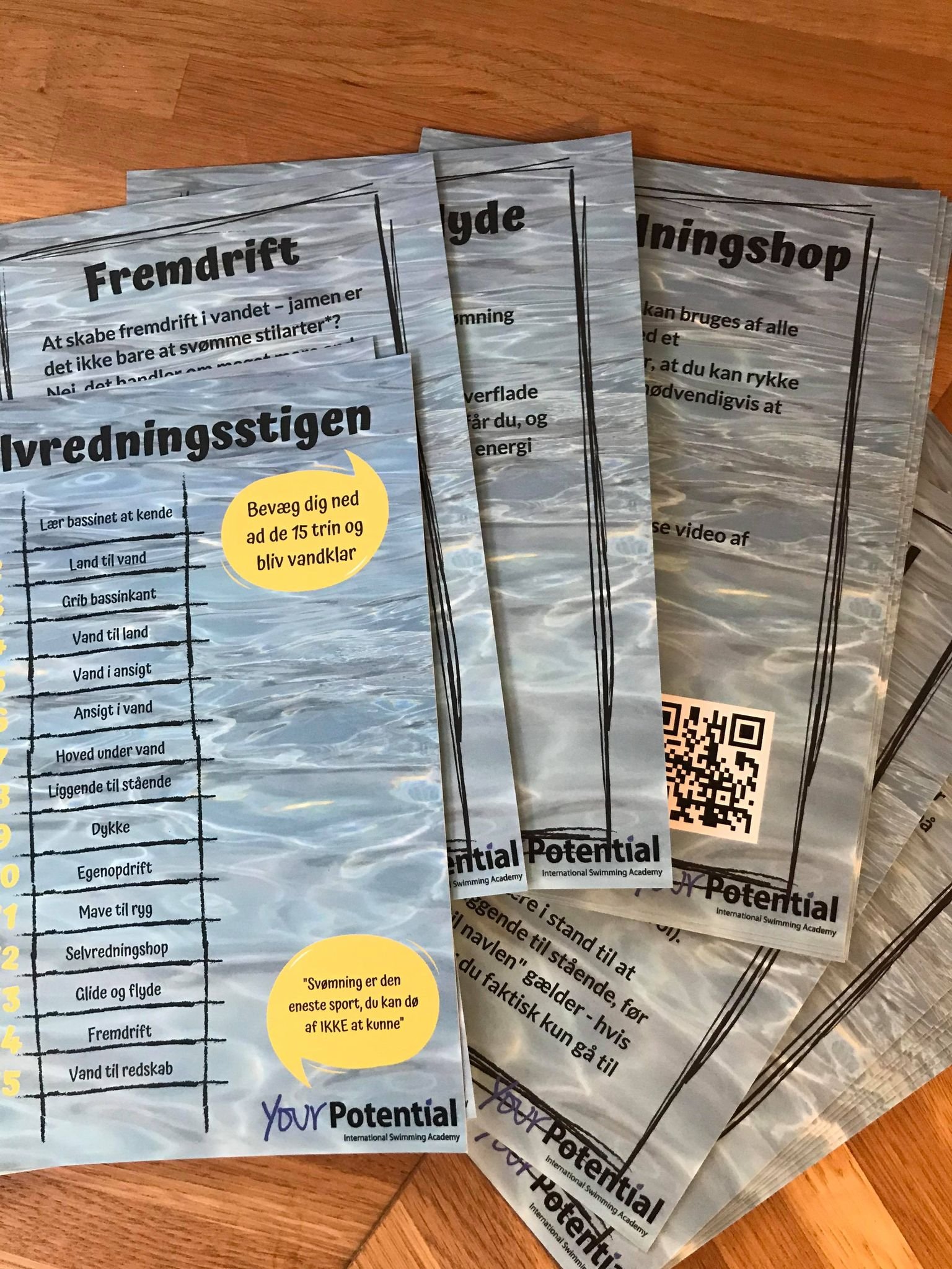 Parents
$33
 ...to qualify your knowledge of water and safety
...to avoid making your child scared of water
...to make your happy and secure in water
...to understand your childs development in water
...to teach your child in becoming secure in water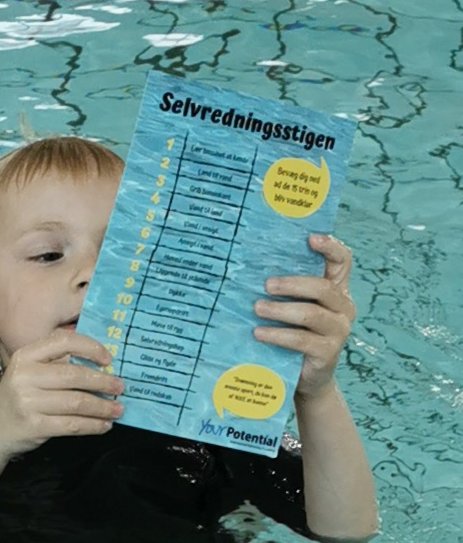 Not just any teacher (fortunatly)
It's just so much better, when the teacher has walked the walk - and I have indeed - in many, many years, both teaching others and own children. 
Besides that, I teach our teaching methods in both my home contry; Denmark, and around the world. 
Together with Liselotte Christensen, I run YPISA, where we have developed "The Self-saving Ladder" - and in this course, I have the honour of introducing you to it  and guide you through the modules. 
Enjoy
Maria Jæger 

Your investment in the Self-saving Ladder is: 
That is only the same as 1-2 pairs of arm bands or two hours of preparation of activities (maybe cutting and laminating?) 

SO, this is how it works: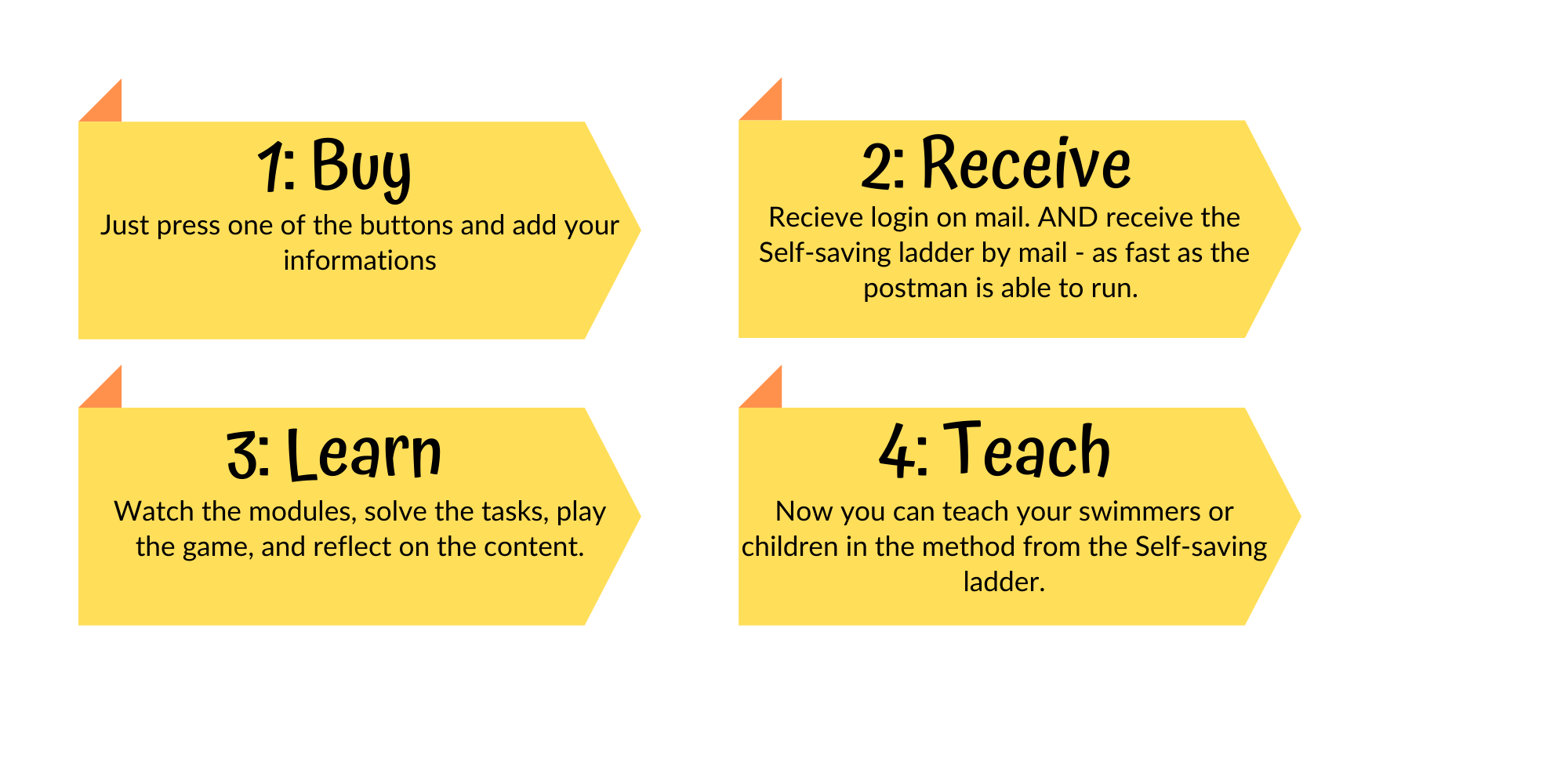 Three arguments to pitch your boss:
What you learn here will optimize your swimmers learning process.

Your teaching will create solid foundations for water competent and happy swimmers 

What you learn here will make questions about the purpose of your teaching from parents easier to answer.
Three arguments on behalf of your "little" boss
:
Because you want to know and be safe in around water. 

Because you want to make your child safe in and around water. 

Because you want to support your childs swim lessons.

Because you will learn what's at stake, when learning to swim.