This is how you make your
child safe in and
around water
15 steps to support your child 
(no matter the level they start at)
Do you want to learn an easy method to create a solid foundation for safety and joy in water? 
In this course you will learn about our "step-by-step" tool - it will help you understand the basic, which gives you both a great knowledge and the opportunity to create amazing activities for many hours of joy in the water.

How do you introduce your child to the water? 
Surely, you want to teach your child to be safe in and around water, and at the same time give them the opportunity to experience the amazing qualities of water - and off course, they need to learn to swim, right? 
YES, and for this, you probably bring them to the water...

...but what now?

How do you avoid creating water-frightend children instead of supporting their learning? 
Way (wayyyy) to many parents choose arm bands, belts or other things, because they believe, it will create security - but unfortunatly it has the opposite affect, and at the same time it slows down the learning process for the child. 
(It is because they just don't know, because if they did, what it would do, they would choose another path - let us help you choose the right path to teach your child safety and joy of water.)
...and the right path is actually not that difficult.
Your easy way for making the first meeting with water a succes
When buying the course, you immediately get access to the effective methode for teaching water competence.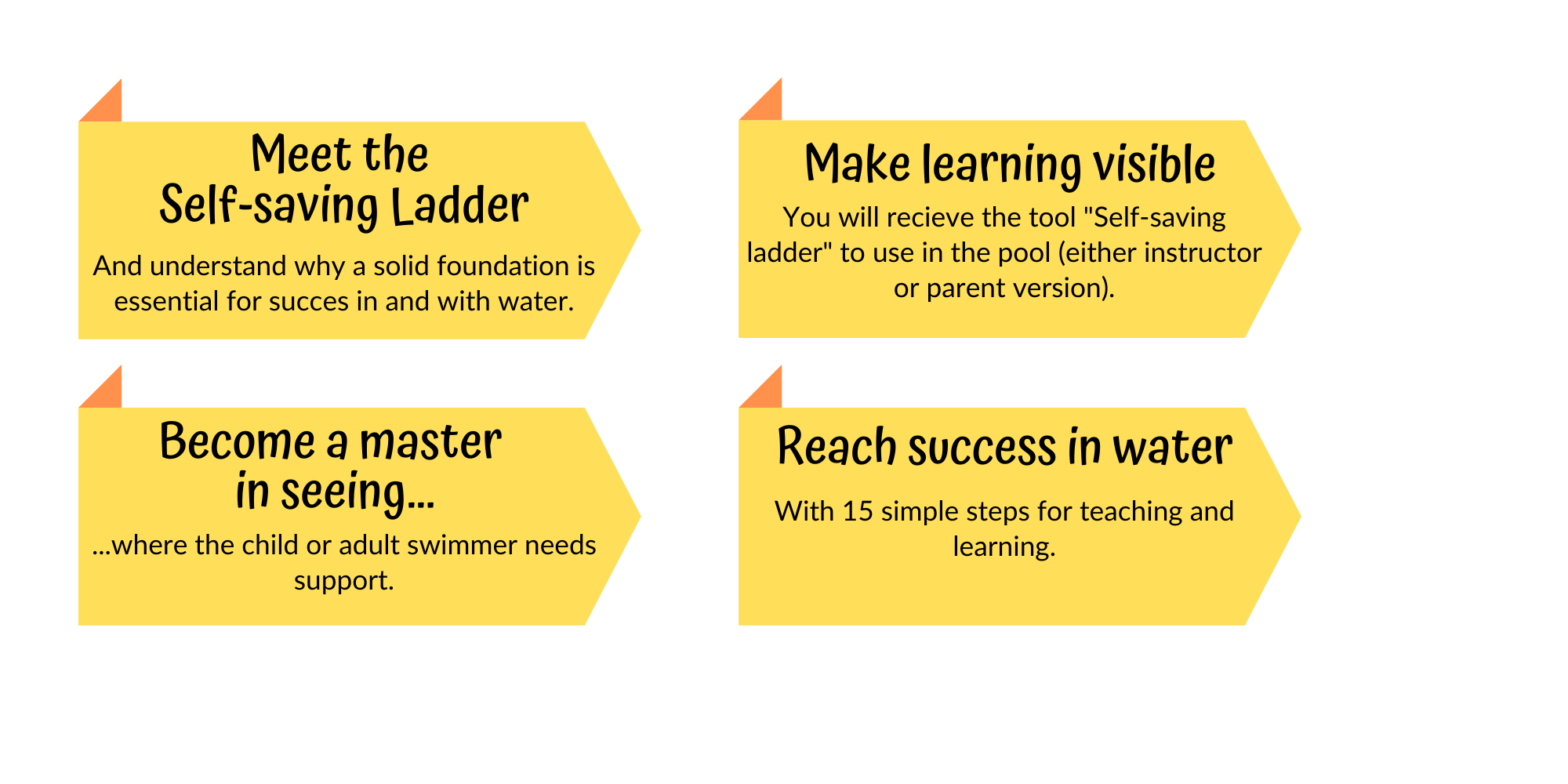 The course is for you, if you want to:
...teach your child to be safe in and by the water
...support your childs' swim lessons
...create joy and security for your child in and around water
Can you check of one or more of these? Then this course is for you:
I have children in the age of 3-8 years 
I want to be able to go to the water with my children 
I want to make my children secure in and around water
I want to support my childs swim lessons 
I want to be able to teach water competence 
 This course will teach you?
$33
 ...to qualify your knowledge of water and safety
...to avoid making your child scared of water
...to make your happy and secure in water
...to understand your childs development in water
...to teach your child in becoming secure in water
...make learning visible for your child with the Self-saving ladder
(Oh Yes, it IS water resistant)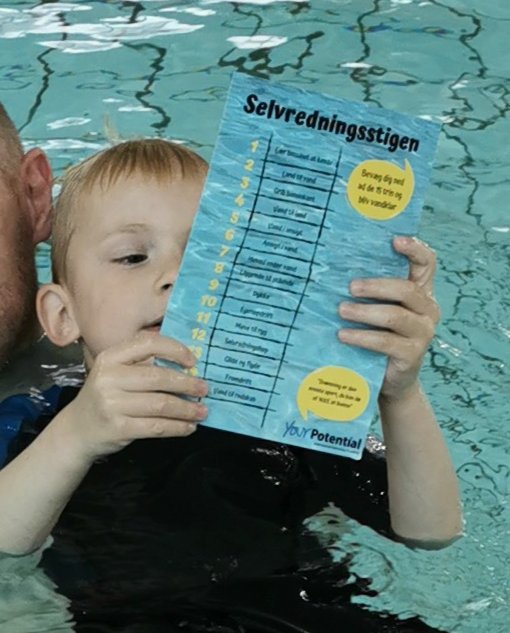 Not just any teacher (fortunatly)
It's just so much better, when the teacher has walked the walk - and I have indeed - in many, many years, both teaching others and own children. 
Besides that, I teach our teaching methods in both my home contry; Denmark, and around the world. 
Together with Liselotte Christensen, I run YPISA, where we have developed "The Self-saving Ladder" - and in this course, I have the honour of introducing you to it  and guide you through the modules. 
Enjoy
Maria Jæger 

Your investment in the Self-saving Ladder is: 
That is only the same as 1-2 pairs of arm bands (which you will NEVER use on your child after meeting us)
SO, this is how it works: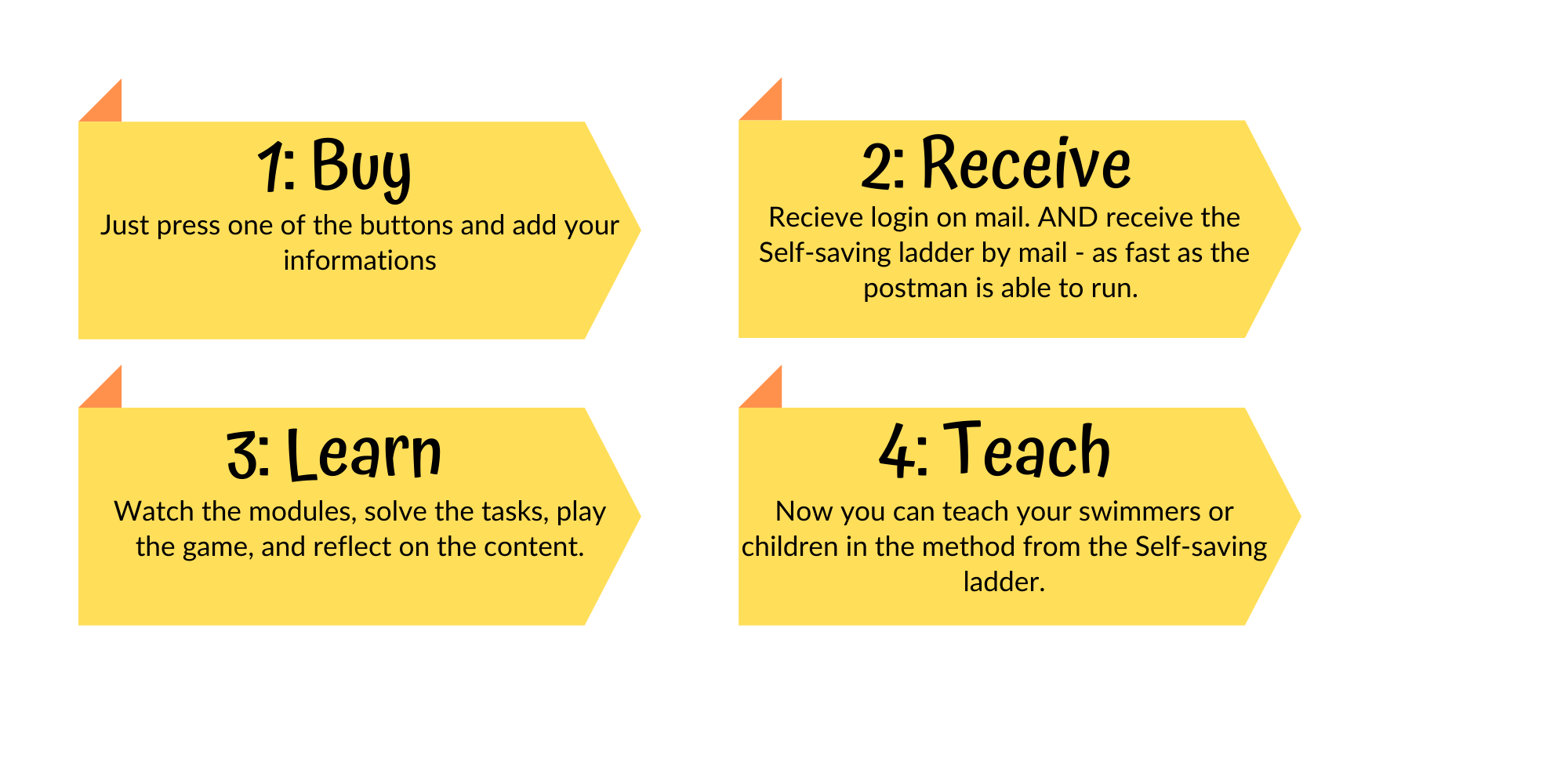 Three arguments on behalf of your "little" boss:
Because you want to know and be safe in around water. 
Because you want to make your child safe in and around water. 
Because you want to support your childs swim lessons.
Because you will learn what's at stake, when learning to swim.